The Pulse of Modernity Powerlong Museum Shanhai, China
May 2022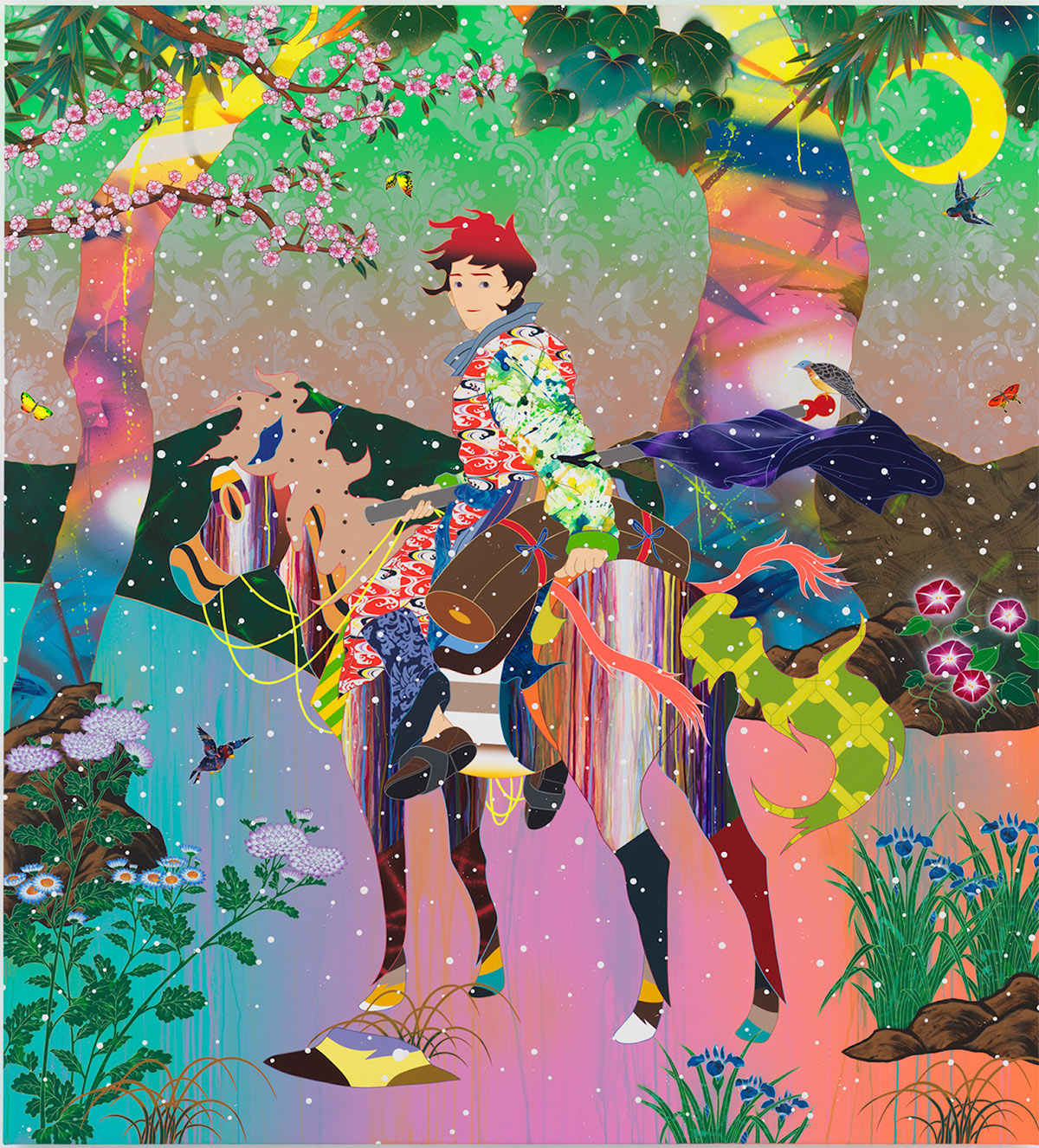 Tomokazu Matsuyama Studio is pleased to announce his presentation at the art exhibition in Shanghi, China from Sep 19th 2021 - May 18th, 2022 .

EXHIBITION DETAILS

ARTISTS: Tomokazu Matsuyama, George Condo, Antony Gormley, Vincent Manansala, Takashi Murakami, and more.
Room: 8

Location
Address: 3055 Caobao Road (near Xinzhen Road), Minhang District, Shanghai

Official Website
Email: service@powerlong.com

Contact
http://www.powerlongmuseum.com/
TEAF
May 2022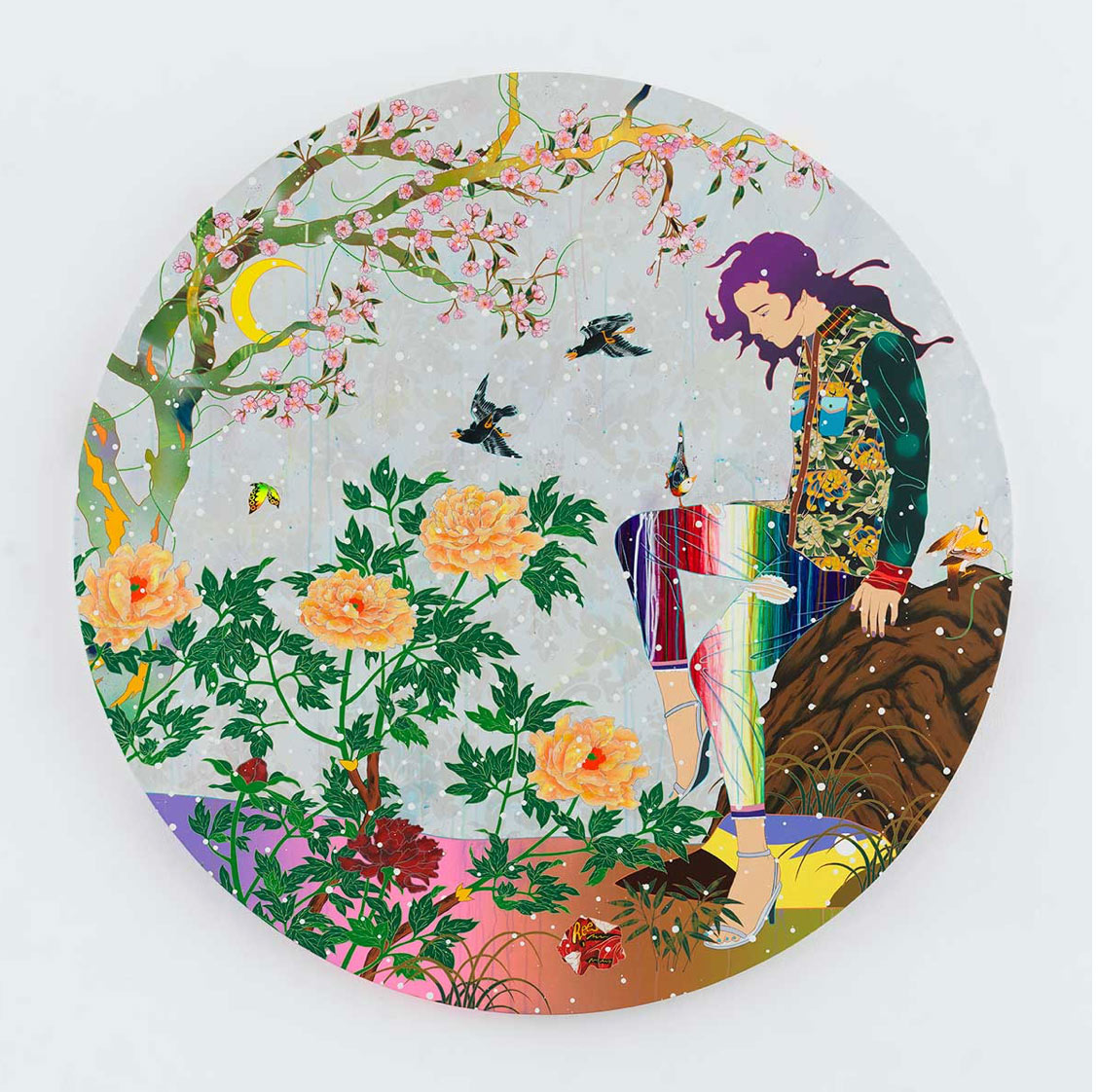 Tomokazu Matsuyama Studio is pleased to announce his presentation at the art fair TEFAF 2022 with Almin Rech Gallery in New York from May 6th - May 10th. On the occasion of the TEFAF New York 2022, Almine Rech proposes a group exhibition featuring the gallery's long- and newly-represented artists of different generations and multiple horizons, geographic as much as stylistic.

EXHIBITION DETAILS

ARTISTS: Tomokazu Matsuyama, George Condo, Gunther Forg, Lucio Fontana, Jorge Galindo, Michael Hilsman, Minjung Kim, Pablo Picasso, Kenny Scharf, Claire Tabouret, De Wain Valentine, Ouattara Watts, Tom Wesselmann, Chloe Wise, Ji Xin and Zio Ziegler.
BOOTH: 322


VIP Preview
May 5, (Thu) 13:00-- 20:00 ( By invitation only)

Public Open
May 6, (Fri) 12:00-20:00
May 7, (Sat) 12:00-20:00
May 8, (Sun) 12:00-18:00
May 9, (Mon) 12:00-20:00
May 10, (Tue) 12:00-18:00

Location
Park Avenue Armory
643 Park Avenue
New York NY 10065 USA
Official Website
https://www.tefaf.com/fairs/tefaf-new-york-spring/visit

Contact
Almin Rech Gallery
www.alminerech.com
inquiries@alminerech.com
"Clocks Daylight Jump" EDITION RELEASE Avant Arte
March, 2022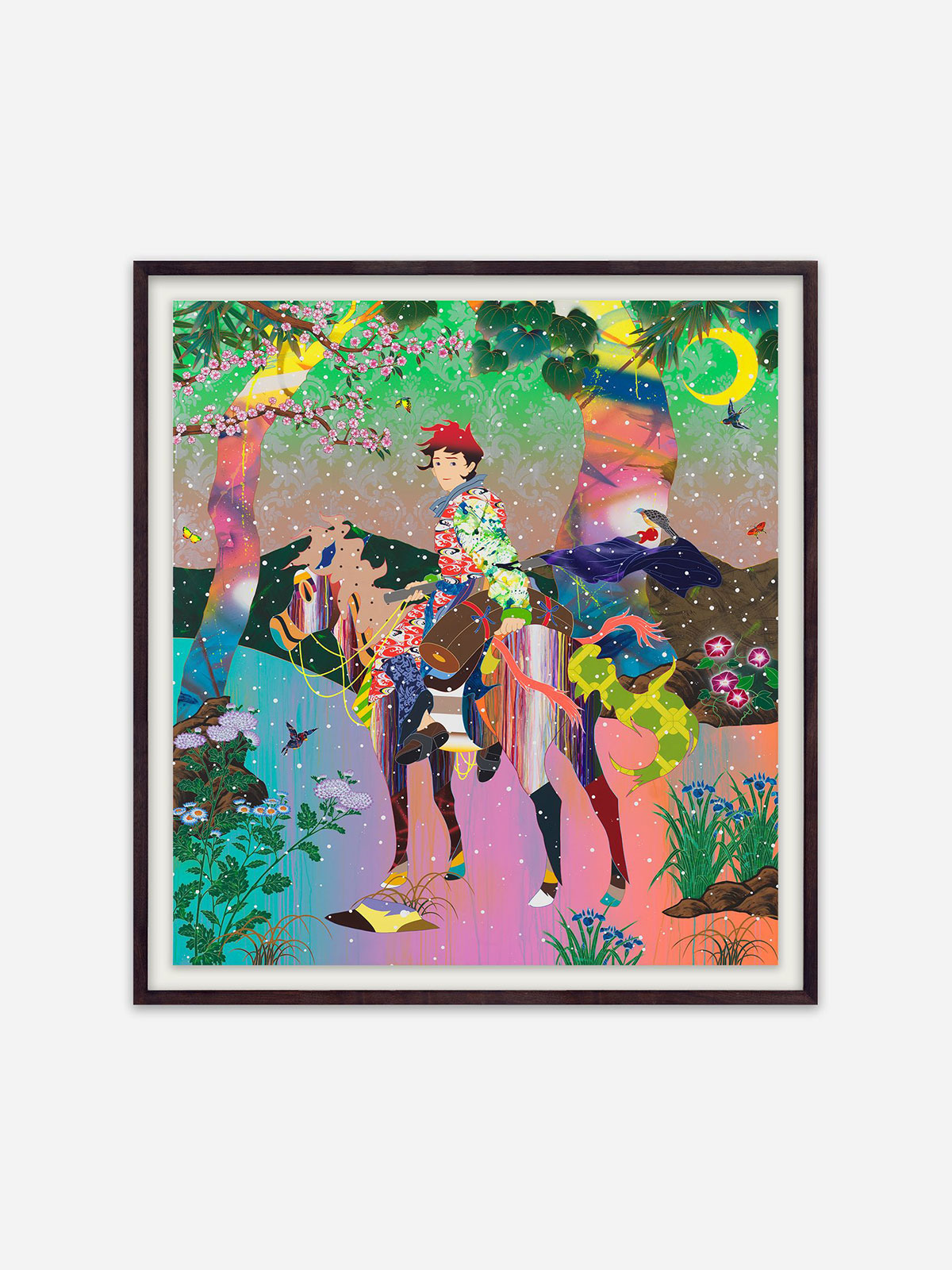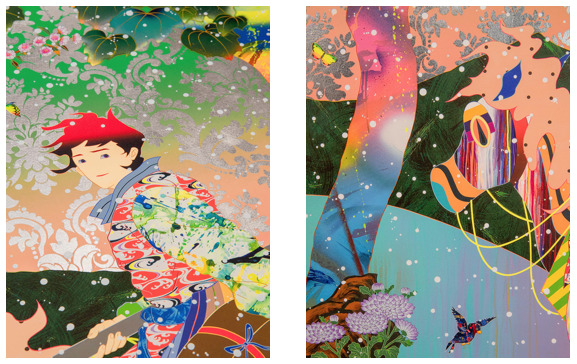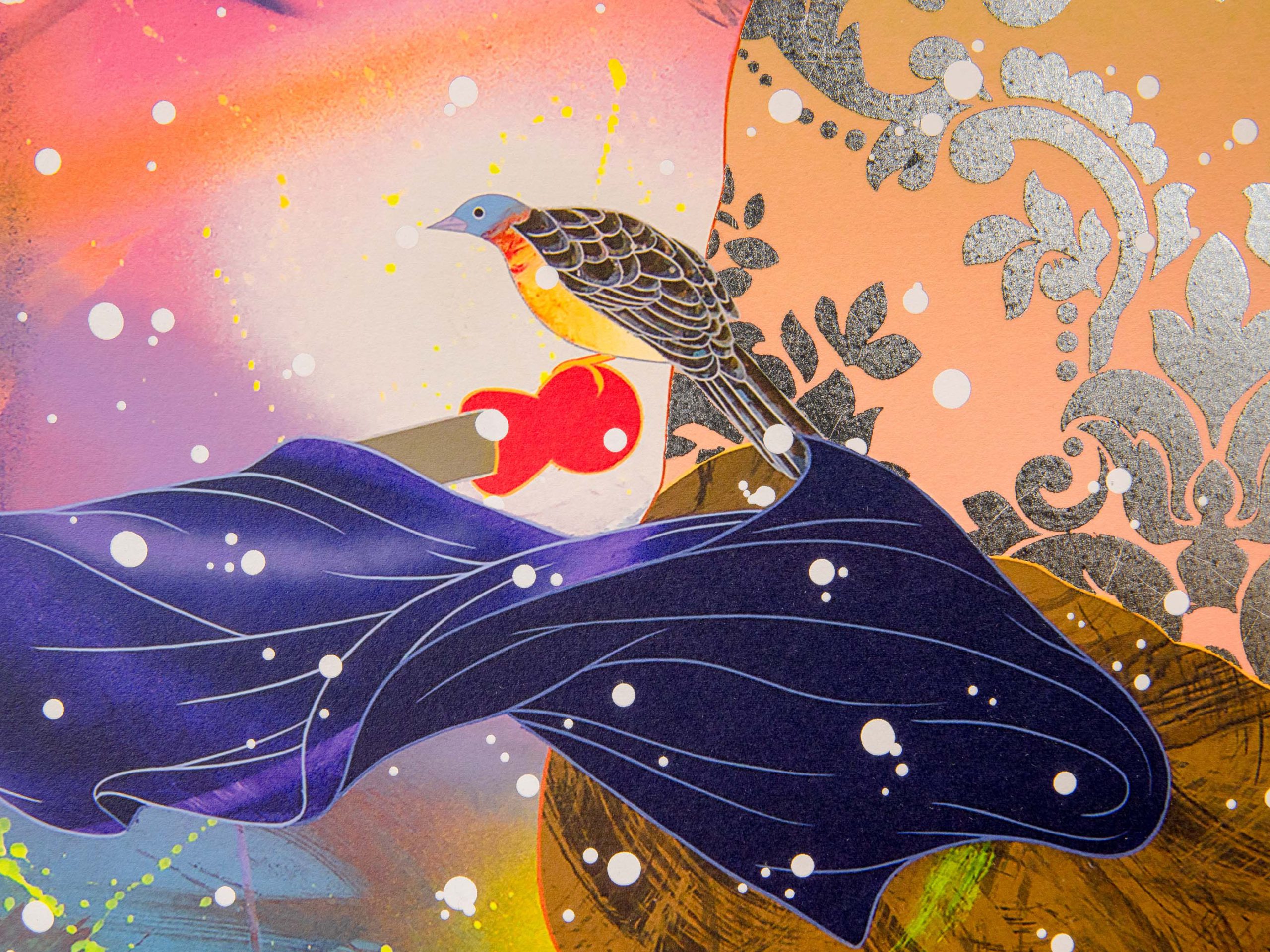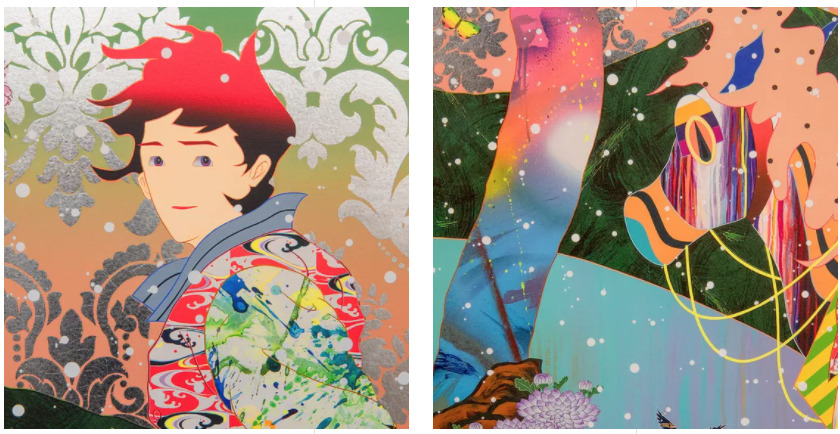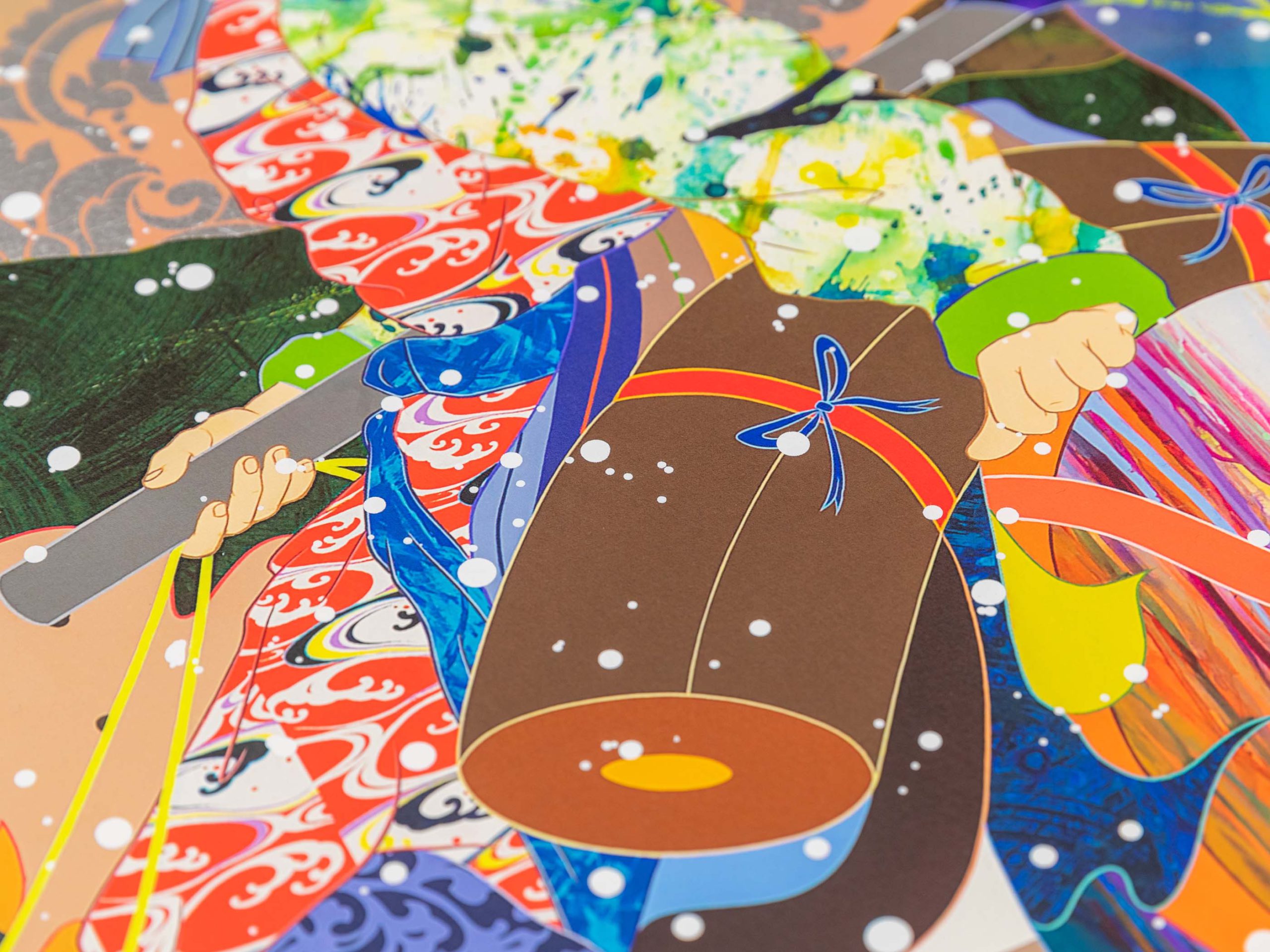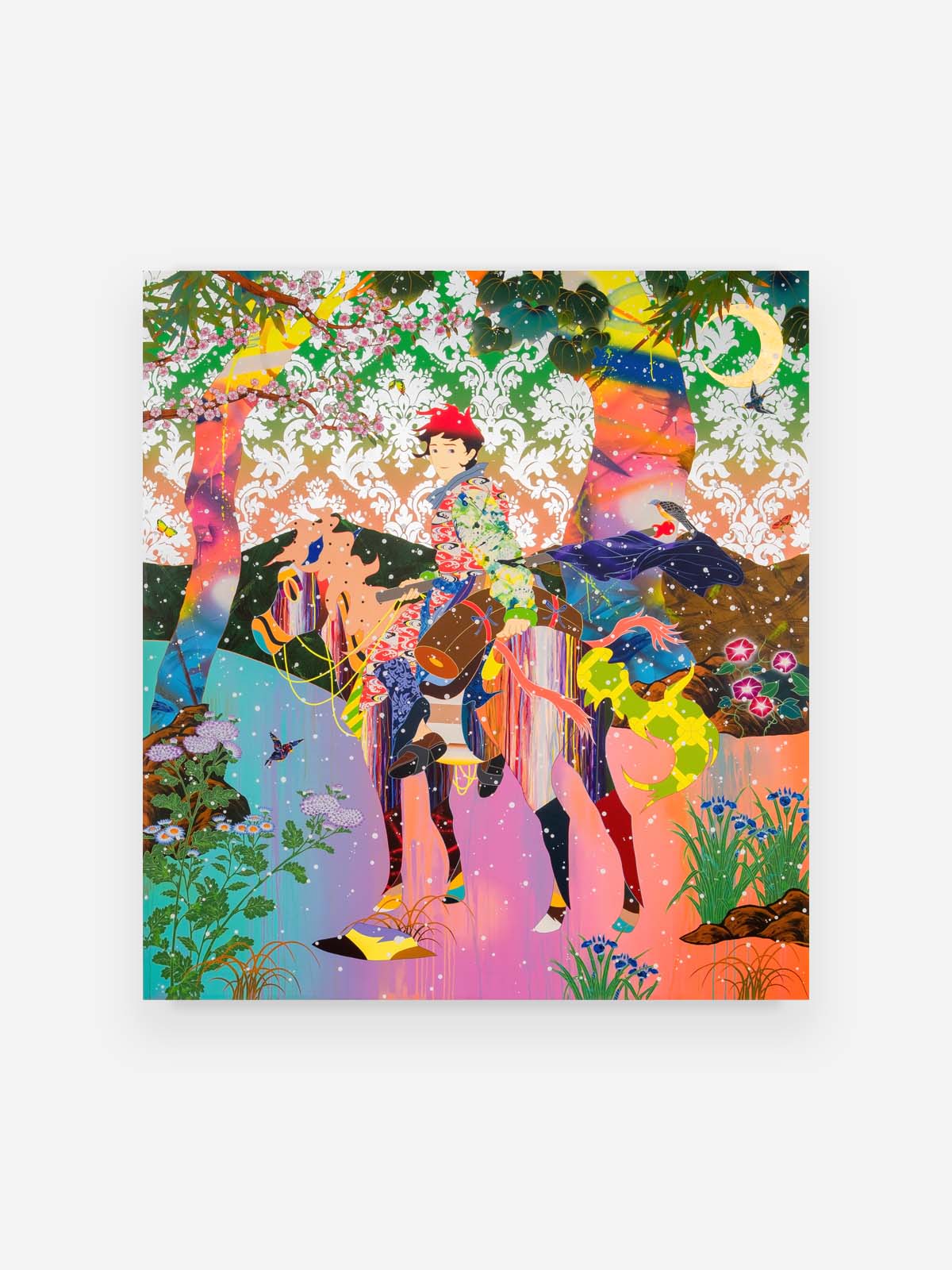 Tomokazu Matsuyama Studio is pleased to announce the official release of Clocks Daylight Jump print edition in collaboration with Avant Arte. The edition of 100 is available via a random draw, which is now open. All prints are the original painting is one of Matsuyama's running series.
https://avantarte.com/products/clocks-daylight-jump
Clocks Daylight Jump
100 editions
Framed: 39.0in x 1.6in x 35.8in
Medium: Digital print with intricate screen print layers and hand-applied gold and silver leaf details on 505gsm Somerset Enhanced Satin paper – finished with high gloss varnish.

Draw: This random draw will close 14:00 GMT March 16th, 2022 and winner will be contracted by email shortly after.
Rebroadcasting DESIGN TALKS Plus "Public Art" NHK BS1
March, 16th, 2022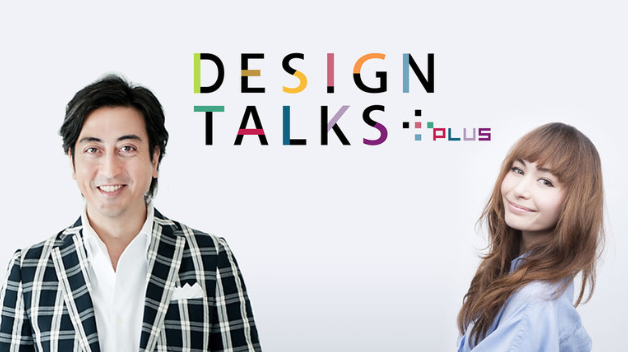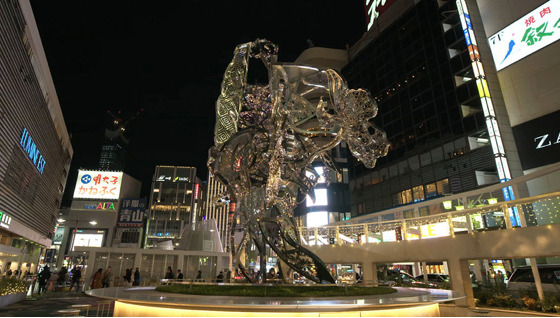 Tomokazu Matsuyama was interviewed for the TV broadcast, DESIGN TALKS PLUS from Japan's international broadcast channel, NHK WORLD. The DESIGN TALKS Plus explores Japanese world-renowned design traditions from various perspectives from around the world.
The upcoming program will feature the significance and potential of public art through an examination of Tomokazu Matsuyama's works.

▪️Broadcast Channel:NHK WORLD
▪️Program title: DESIGN TALKS PLUS "Public Art"

【How to Watch】
▪️On-demand Broadcast
You can watch the on-demand broadcast anytime from the official website's link below
https://www3.nhk.or.jp/nhkworld/en/ondemand/video/2046164/ 
Inauguration Group Show
March, 16th, 2022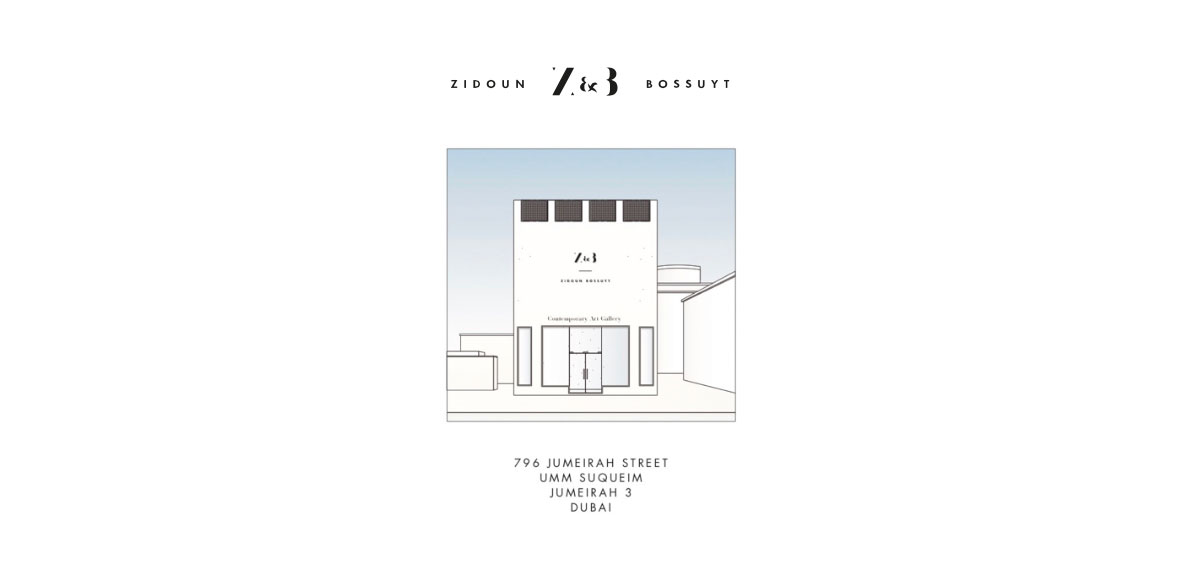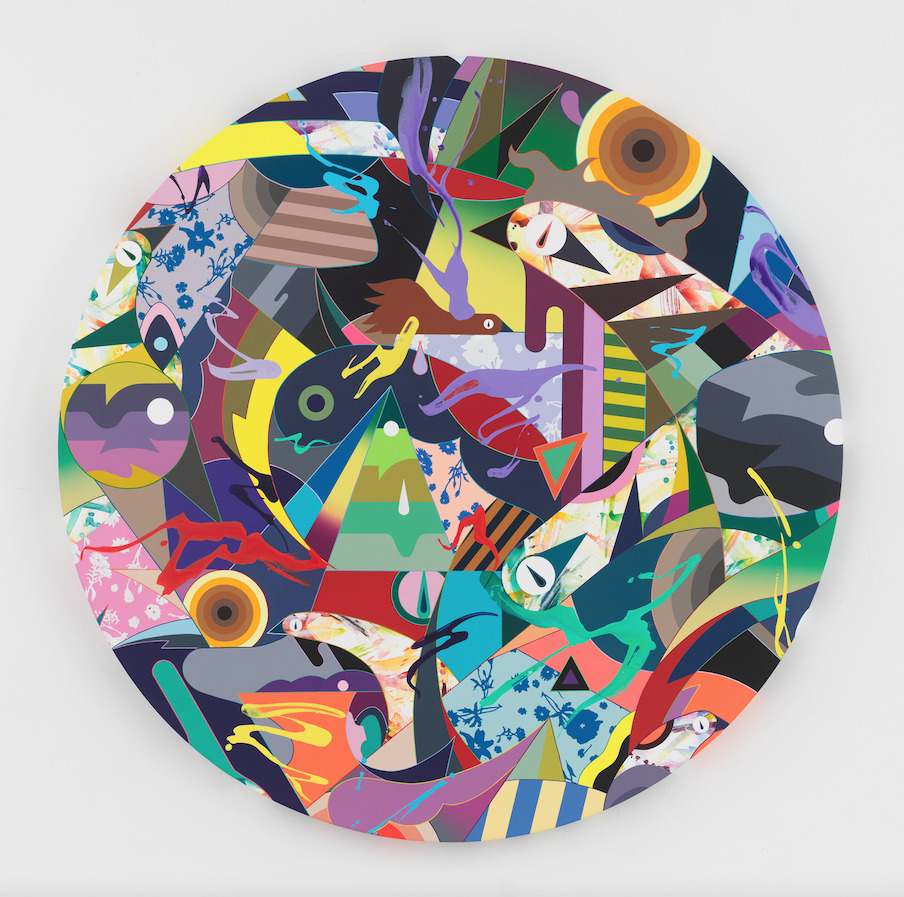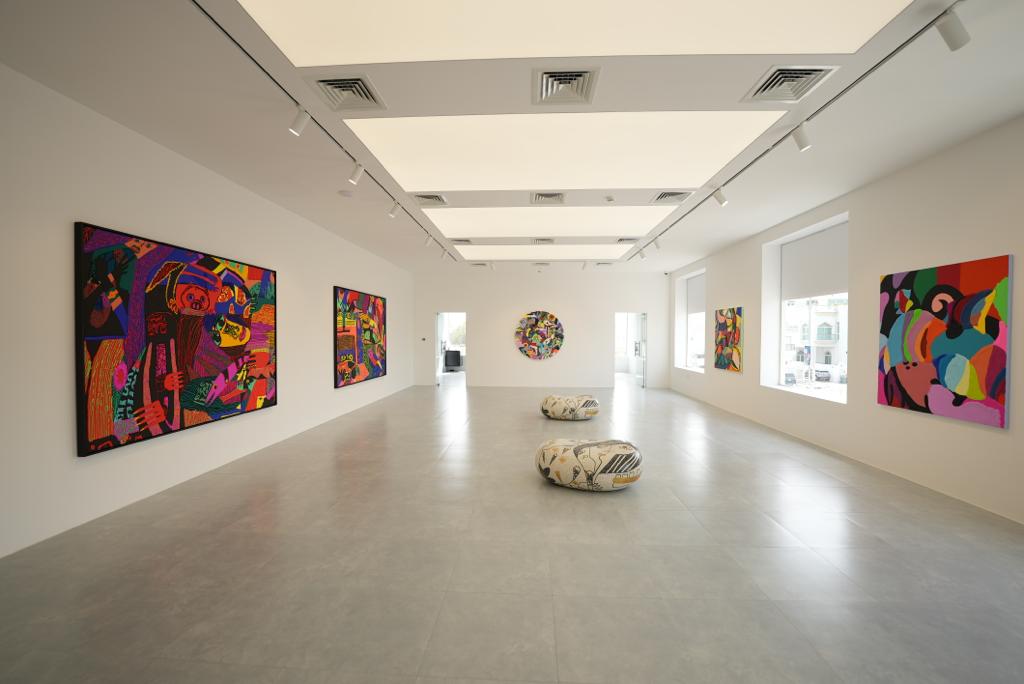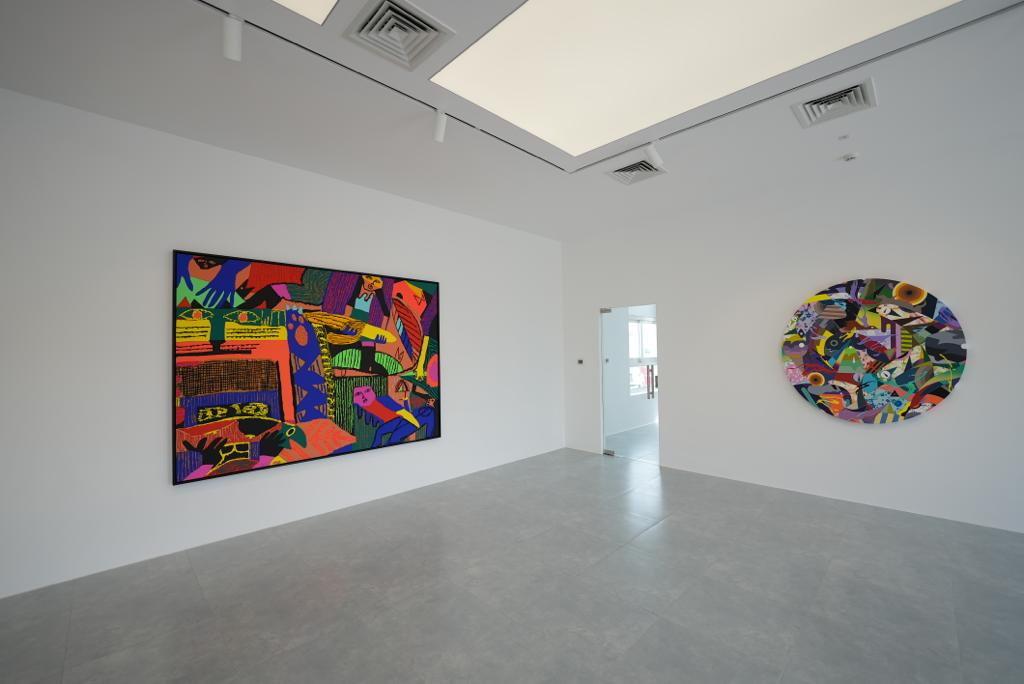 Tomokazu Matsuyama Studio is pleased to announce the group show at Zidoun-Bossuyt Gallery in opening a new gallery in Dubai from March 8th -April 23rd, 2022. To celebrate the opening, Zidoun-Bossuyt Gallery is showing works by artists from different generations and cultures, reflecting its diverse program, such as Noel W. Anderson, Martine Feipel & Jean Bechameil, Louis Granet, Yashua Klos, John Madu, Jeff Sonhouse Summer Wheat and Tomokazu Matsuyama among others.The group show will feature Tomokazu Matsuyama's latest paintings, Instant Pleasure Hope (2022).

GROUP SHOW PERIOD
March 8th -April 23rd, 2022

LOCATION
796 Jumeirah St - Umm Suqeim - Jumeirah 3 - Dubai - United Arab Emirates

OFFICIAL WEBSITE
https://zidoun-bossuyt.com

INQUIRY
contact@zidoun-bossuyt.com
In conjunction, Tomokazu Matsuyama's The Test Pioneers Sky (2022) will be shown at the art fair, ART DUBAI 2022 at Zidoun-Bossuyt Gallery's booth C11 from March 9th to March 13th 2022. If you find yourself in DUBAI, please come to see his latest works at Zidoun-Bossuyt Gallery and ART DUBAI 2022.

PRESS / VIP PREVIEW
Wednesday 9 March, 2 - 9 pm
Thursday 10 March, 2 - 9 pm

PUBLIC OPENING
Friday 11 March, 2 - 9 pm
Saturday 12 March, 2 - 9 pm
Sunday 13 March, 12 - 6 pm

LOCATION
Madinat Jumeirah Conference & Events Centre

BOOTH: C11

OFFICIAL WEBSITE
https://www.artdubai.ae/gallery/zidoun-bossuyt-gallery-2022/
DVD RELEASE Sunday Art Museum Cluster 2020~Battle of NY artist Tomokazu Matsuyama NHK EDUCATIONAL
February,2022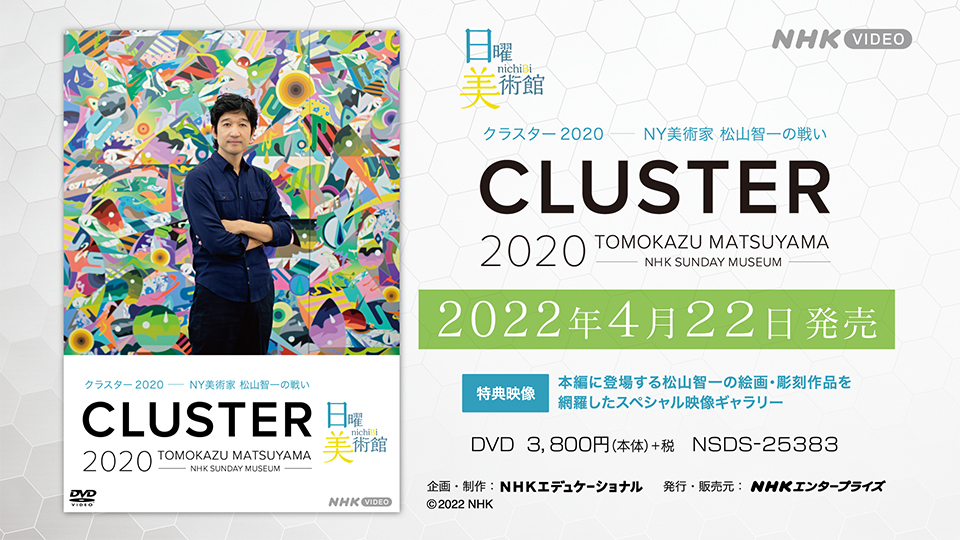 DVD RELEASE

Sunday Art Museum
Cluster 2020~Battle of NY artist Tomokazu Matsuyama
NHK EDUCATIONAL


Tomokazu Matsuyama Studio is pleased to announce his documentary DVD, CLUSTER 2020 will release on April 22th, 2022 from Japan's longest-running art tv program Nichiyo Bijutsukan (Sunday Art Museum) by NHK Educational. NHK Japan film crews followed Matsuyama for over 300 days during 2020 as he traveled internationally throughout the coronavirus pandemic undertaking various exhibitions and public art projects.


▪️Director: Toshimoto Uchida
▪️Narration: Yukiko Shibata
▪️Bonus footage: A special video gallery that covers Tomokazu Matsuyama's paintings and sculptures.
▪️Broadcast channel: NHK EDUCATIONAL
▪️Program title: SUNDAY ART MUSEUM
▪️DVD pre-order is now open in the link below.
 https://www.nhk-ep.com/products/detail/h25383A1
Artist Collaboration CD Cover Singer Duo: Yuzu PEOPLE
February,2022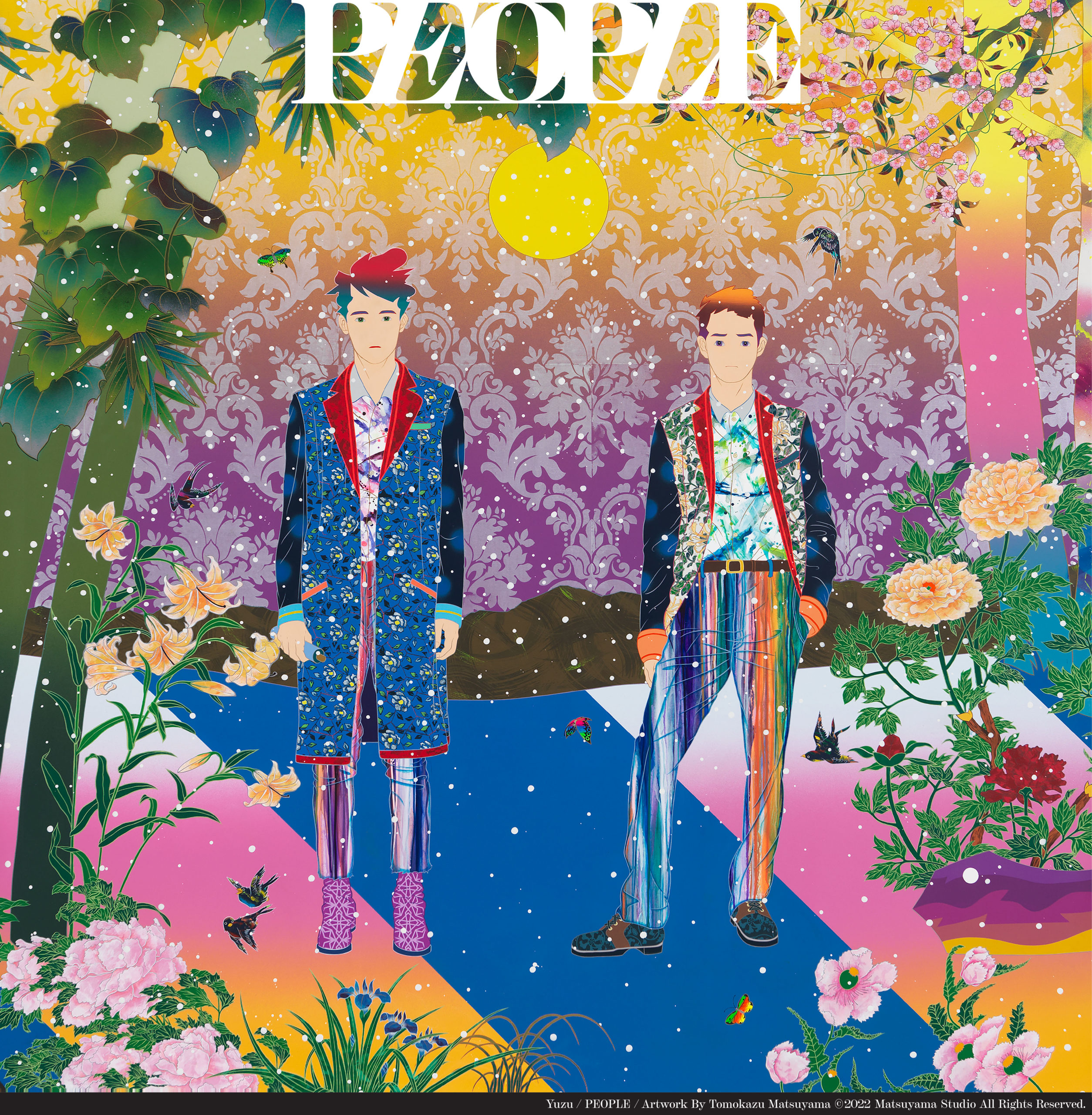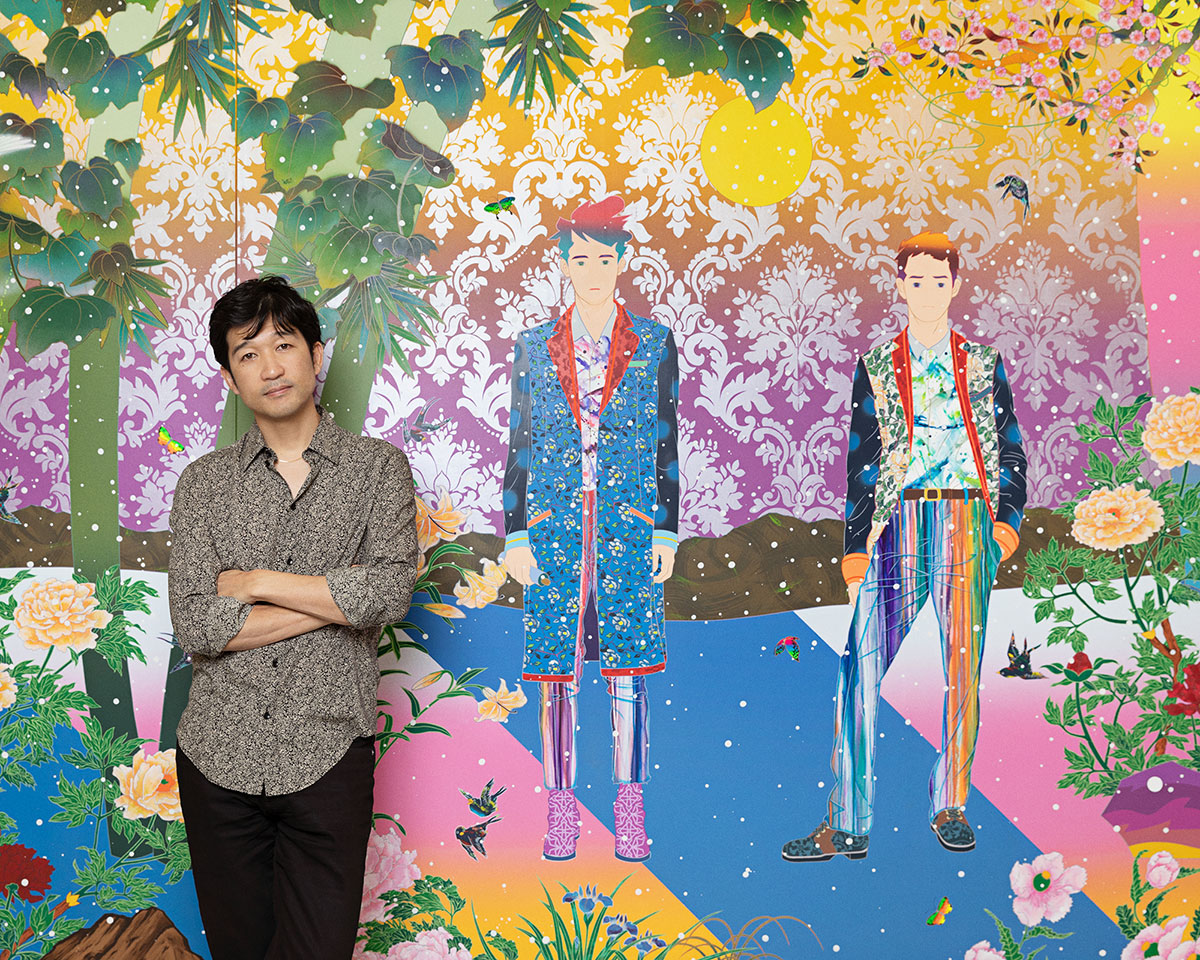 Tomokazu Matsuyama Studio is pleased to announce his collaboration with Japanese singer duo "Yuzu" for their 25th anniversary album cover.
From the streets becoming one of the most celebrated musicians in the Japanese music scene, Yuzu will release their new album "PEOPLE" on Wednesday March 23. (Japan time)

Yuzu had collaborated with various contemporary artists such as Takashi Murakami and Kohei Nawa in the past.
This year, which will be their 25th anniversary year, Yuzu will collaborate with Tomokazu Matsuyama.

The Best Part About Us
February 01, 2022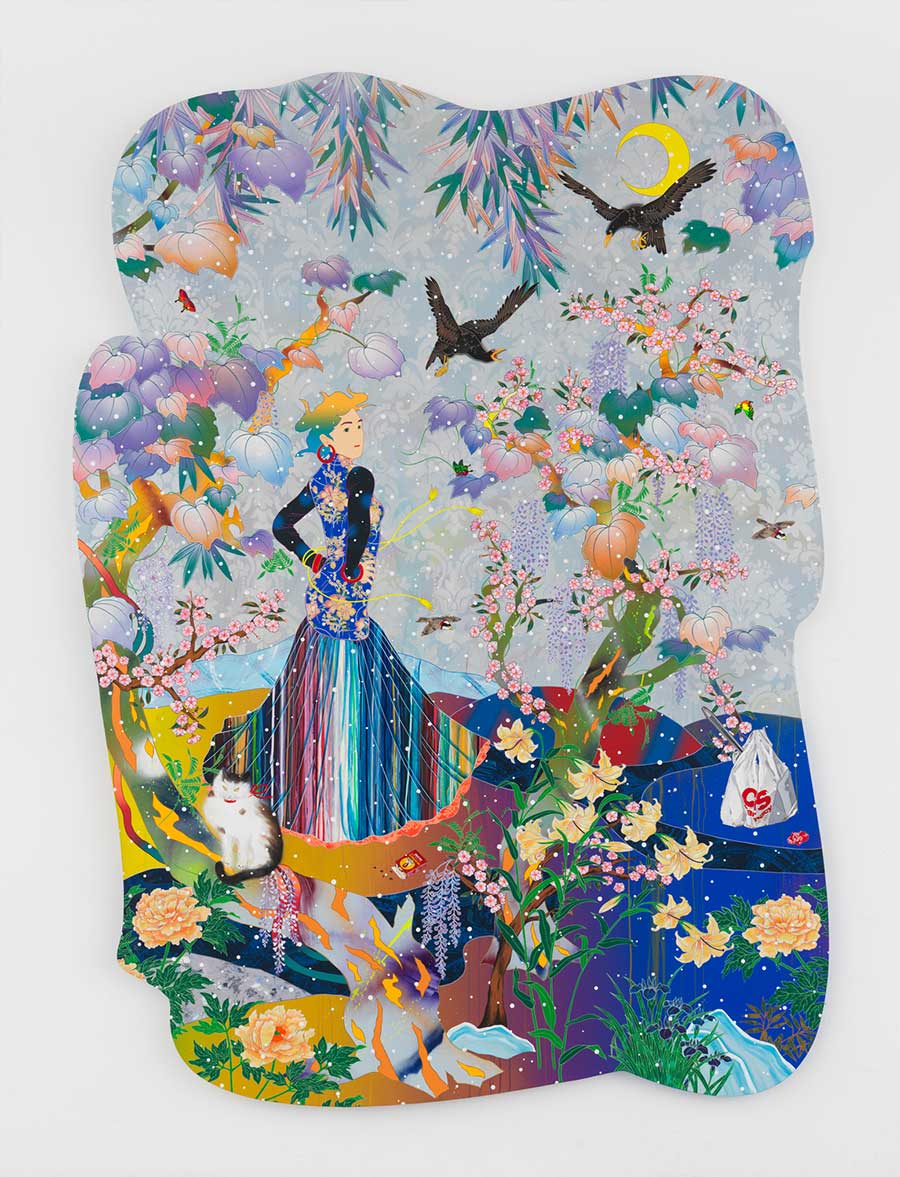 Tomokazu Matsuyama Studio is pleased to announce his solo exhibition, The Best Part About Us, which will present his new paintings and sculptures from February 5th to March 19th, 2022 at Kavi Gupta in Chicago.

The exhibition comes on the heels of the Matsuyama's landmark solo exhibitions at two of China's largest and most influential private museums, Long Museum Shanghai and Long Museum Chongqing.
As with those exhibitions, the visual language Matsuyama deploys in the works in "The Best Part About Us" reflects the experiences of today's nomadic diaspora—a global, intercultural community of wandering people who seek to understand their place in a world full of contrasting visual and cultural dialects.

Solo
Solo Exhibition :The Best Part About Us
Chicago, USA

EXHIBITION PERIOD ( Appointment Only )
Saturday, Feb 5th - Saturday, March 19th, 2022

COVID19 ANNOUNCEMENT
In consideration of ongoing COVID-19 restrictions, viewing of the solo exhibitions at 219 N Elizabeth St. will be open by Special Appointment Only, as we attempt to mitigate this newest outbreak. Masks and social distancing will be required, and temperatures will be taken prior to entry. Special Appointments must be email at info@kavigupta.com or call (312) 432-0708. Voice messages will be checked periodically.

LOCATION
219 N. Elizabeth St., Chicago, IL
Kavi Gupta
https://kavigupta.com


Silk Screen Edition Release Avant Arte
December 02, 2021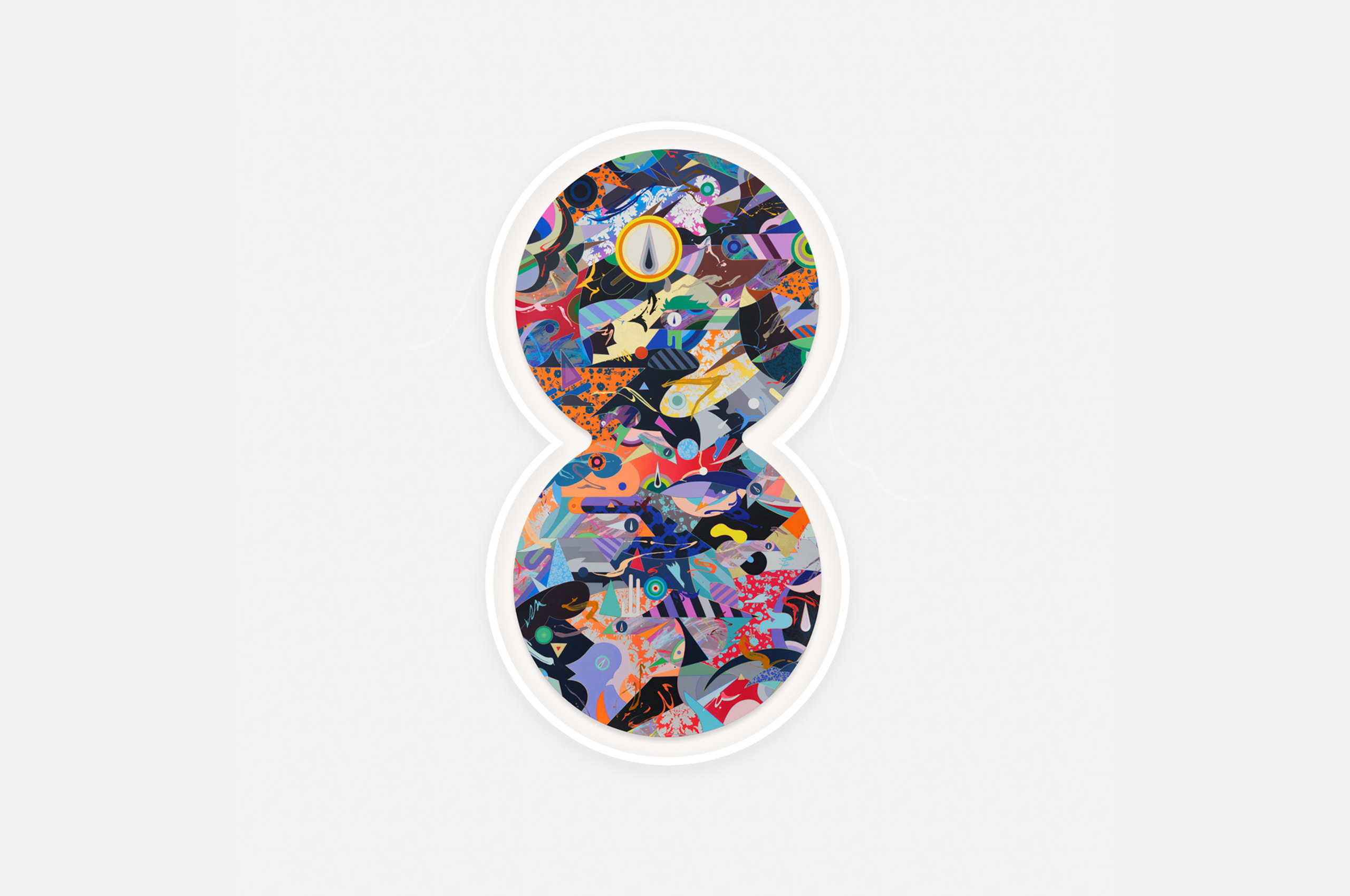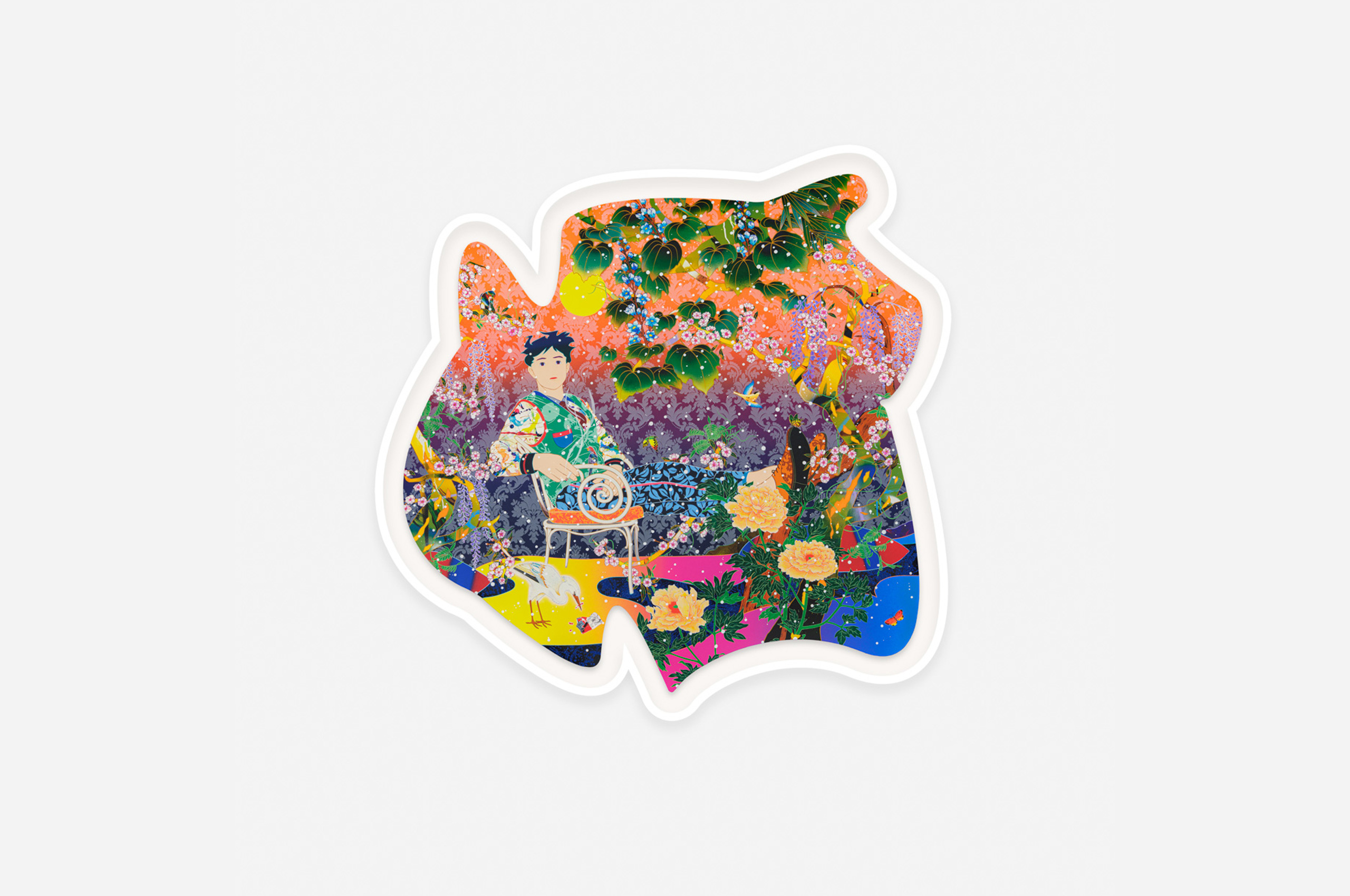 Tomokazu Matsuyama Studio is pleased to announce the official release of "If I Fell From Me To You" and "Daylight Away" print edition releasing on December 3rd, 2021 at 14:00 GMT, in collaboration with Avant Arte. All prints are framed and the original painting is one of Matsuyama's fictional landscape series on a shaped canvas.

Daylight Away
100 editions
Framed: 40.6in x 22.8in x 1.2in
Medium: Custom-shaped digital print on 410gsm Somerset Satin Enhanced paper with screenprint details, high-gloss varnish highlights and metal leaf embellishments.

Buyers for this piece will be chosen at random through a draw.
For more info, see Avant Arte
https://avantarte.com/products/daylight-away

If I Fell From Me To You
100 editions
Framed: 36.2in x 36.2in x 1.2in
Medium: Digital print with screen printed pearlised ink, blue glitter and high gloss varnish, cut to the shape of the artwork and printed onto Somerset 410gsm satin enhanced paper.

Buyers for this piece will be chosen at random through a draw.
For more info, see Avant Arte
https://avantarte.com/products/if-i-fell-from-me-to-you
Art Basel Miami Beach 2021
December 1st 2021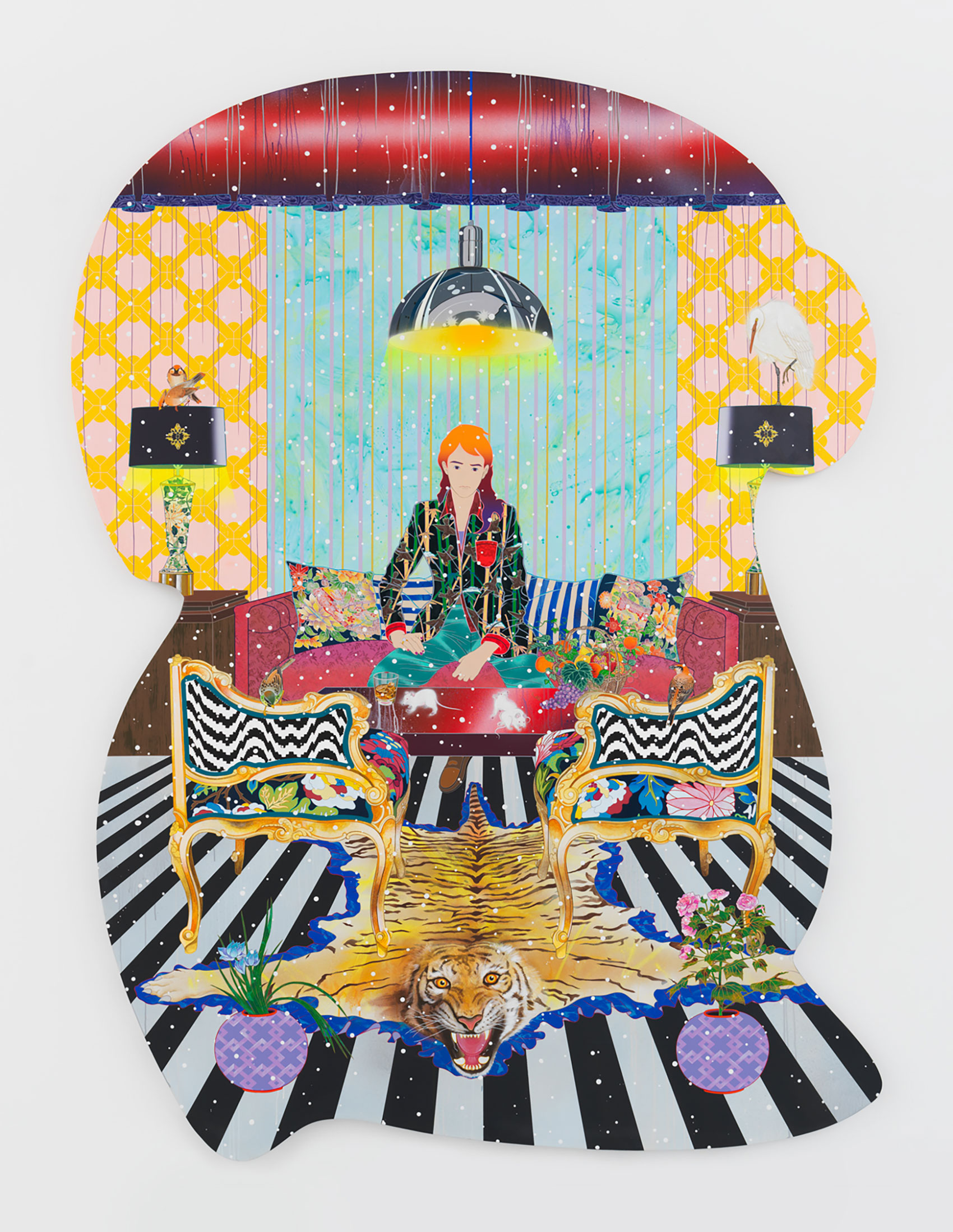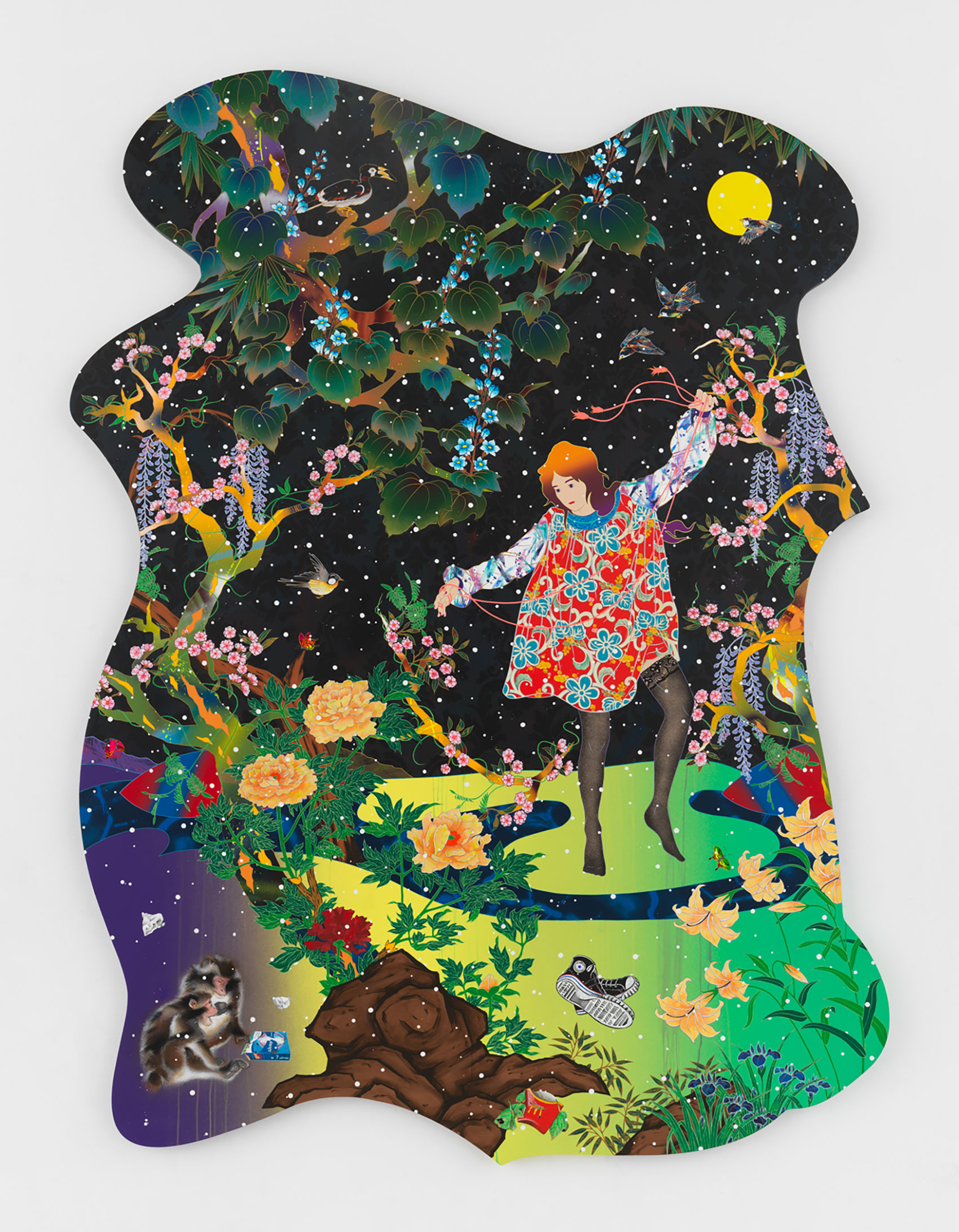 Tomokazu Matsuyama Studio is pleased to announce his presentation at the international art fair, Art Basel Miami Beach 2021. Kavi Gupta will present an array of timely and important works by the artists form their program, including Tomokazu Matsuyama.

Kavi Gupta's booth is addressing a range of crucial topics, including intercultural empathy, social justice, and the growing relevance of abstraction to the contemporary art field, their presentation embodies their effort to amplify voices of diverse and underrepresented artists to expand the canon of art history.

Their booth will feature Tomokazu Matsuyama's latest paintings, The Seed Shiver Shine & Bright, So Happy Alone Abnormal and End of a Century Park Life.
We look forward to welcoming you to our booth at the fair.


EXHIBITION DETAILS

Opening Hours
Private Days (by invitation only)

Tuesday, November 30, 9:30am - 11am, Meridians Private Viewing (by invitation only and limited capacity)
Tuesday, November 30, 2021, 11am to 8pm, First Choice VIP cardholders
Tuesday, November 30, 2021, 4pm to 8pm, Preview VIP cardholders
Wednesday, December 1, 2021, 11am to 8pm, First Choice and Preview VIP cardholders

Vernissage (by invitation only)
Wednesday, December 1, 2021, 4pm to 8pm

Public Days
Thursday, December 2, 2021, 11am to 7pm
Friday, December 3, 2021, 11am to 7pm
Saturday, December 4, 2021, 11am to 6pm

Location
Miami Beach Convention Center
1901 Convention Center Drive Miami Beach, FL 33139

Kavi Gupta
Booth: A14
https://kavigupta.com